OFF - SEASON HALF DAY
DAILY GROUP AND PRIVATE TOURS - IN APRIL AND OCTOBER
SAILING IS A GREAT OPTION IN OFF-SEASON
This 4 hour sailing trip offers you the choices of variable departing times starting either in the morning, or in the afternoon for sunset sailing experience.
Enjoy swimming in the mirror clear water, have a glass of delicious wine on the sailing boat, and at the end we add some more magic to all this.
Enjoy the beauty of a sunset and enjoy natures farewell kiss for the night. Hear the sound of the waves and relax.
PRICE INCLUDES:
Boat, Skipper, Fuel, Wine, Water, Snacks and Snorkeling gear
NOTES:
Please bring; sunscreen, Hat, Sport shoes (If possible), Jacket (Recommended for beginning/end of season)
The itineraries of these tours are flexible and depending on the weather conditions, however our sailing team will make sure to bring you to the best spots for swimming and relaxing.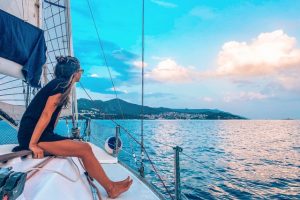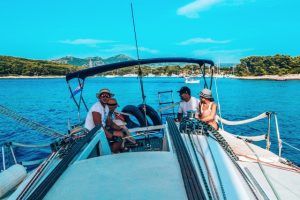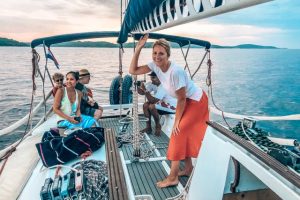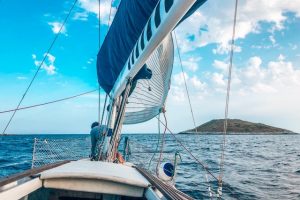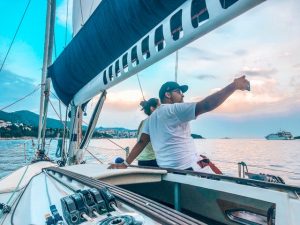 This 4 hours sailing trip offers you just the right amount of time to discover hidden beauty of the bays in the archipelago of Pakleni Islands. We offer couple of possible stops on our way.
Different bays on island of St. Klement, passage and Bay – Zdrilca or Vela Garska Bay on the island of Hvar. All these bays have pristine crystal clear waters perfect for swimming, snorkelling, and underwater photography. If it's too cold for swimming we can visit one of the islands on land. The stop we do depends on weather and group wishes.