CUSTOM PRIVATE SAILING TOUR
CREATE YOUR EXCLUSIVE SAILING TRIP
PRIVATE BOAT FOR YOURSELF & SAIL ANY TIME YOU LIKE
Our custom made private sailing tours are perfect for those that want to have full freedom over their day and itinerary.  Our experienced staff will give you recommendations, suggestions and options such as visiting different bays around Pakleni Islands or sailing towards island of Vis, however this choice is up to you! Come and sail with us!
PRICE INCLUDES:
Boat, Skipper, Fuel, Wine, Water, Snacks and Snorkeling gear
NOTES:
Please bring; sunscreen, Hat, Sport shoes (If possible), Jacket (Recommended for beginning/end of season)
The itineraries of these tours are flexible and depending on the weather conditions, however our sailing team will make sure to bring you to the best spots for swimming and relaxing.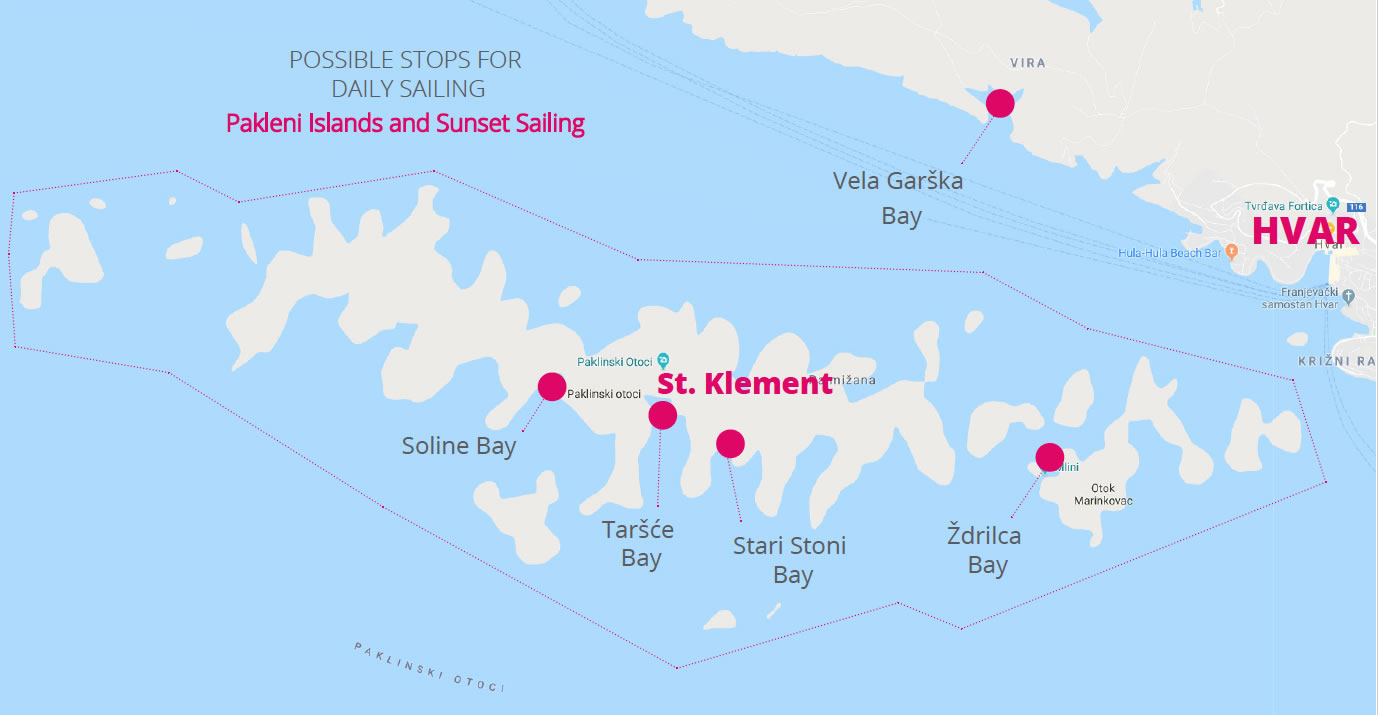 END YOUR TOUR WITH A SUNSET
Enjoy the beauty of a sunset and enjoy natures farewell kiss for the night. As we sail back to island of Hvar have a glass of delicious wine with the magic of experiencing sunset on board as you cruise along.
Available on: 4 , 8 and 10 hour options
Just select the last departure time when booking your tour and the trip will end on a sunset.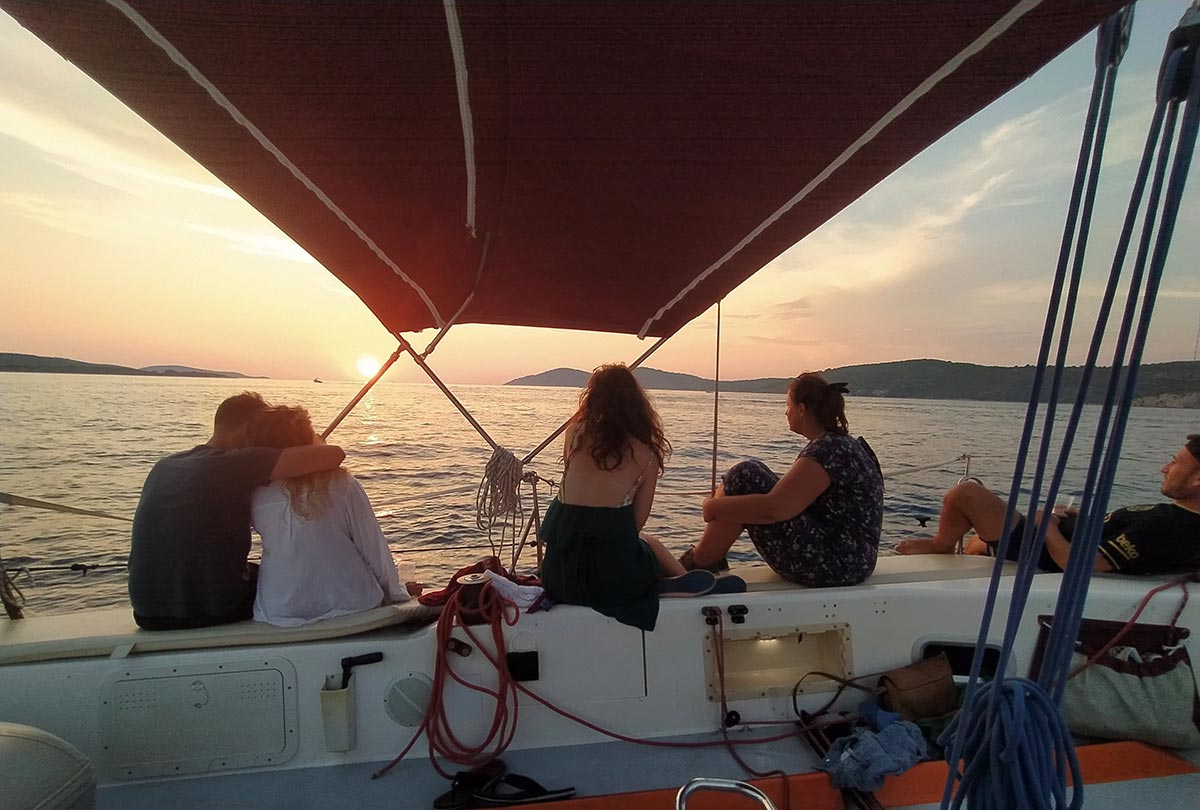 When cruising, the Grand Soleil provides performance and speed that can be attained without sacrificing the comfort and liveability of a yacht. Taste different sorts of quality local wine with some domestic products taken from the street market on the day like cheese and prosciutto.
The hostess/Guide on the boat will do her best to make your tour comfortable and easygoing. She´s there to answer any of your questions or help you with any problems. The hostess is a local and knows first-hand information, she can give you information about places you´re going to visit, local traditions and history of the islands and Hvar island.
NUMBER OF PEOPLE: max. 6 person
UPGRADE COST: from 195 € ( 1462 kn ) select Luxury boat upgrade when making a booking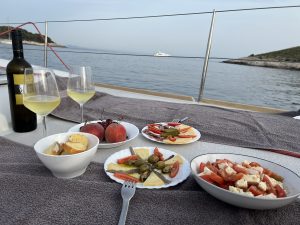 These boats are prefect combination of sport and recreational sailboats.
Their open transom and big spacious cockpit are ideal for socialising while sailing, learning new sailing manoeuvres or simply kicking back and enjoying the sail. Once the boat is anchored, you can jump off of their open stern as it works great as big swim platform or simply find a space to lay & sunbathe.
When booking we will provide you with one from our fleet of race sailboats depending on the availability on the date.
NUMBER OF PEOPLE: max. 10 person
UPGRADE COST: FREE when booking send us a mail that you would prefer a race-type boat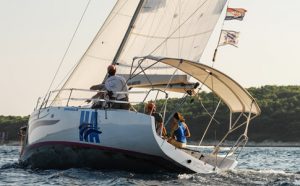 TRAVELING IN APRIL OR OCTOBER?
Check out our off-season offer